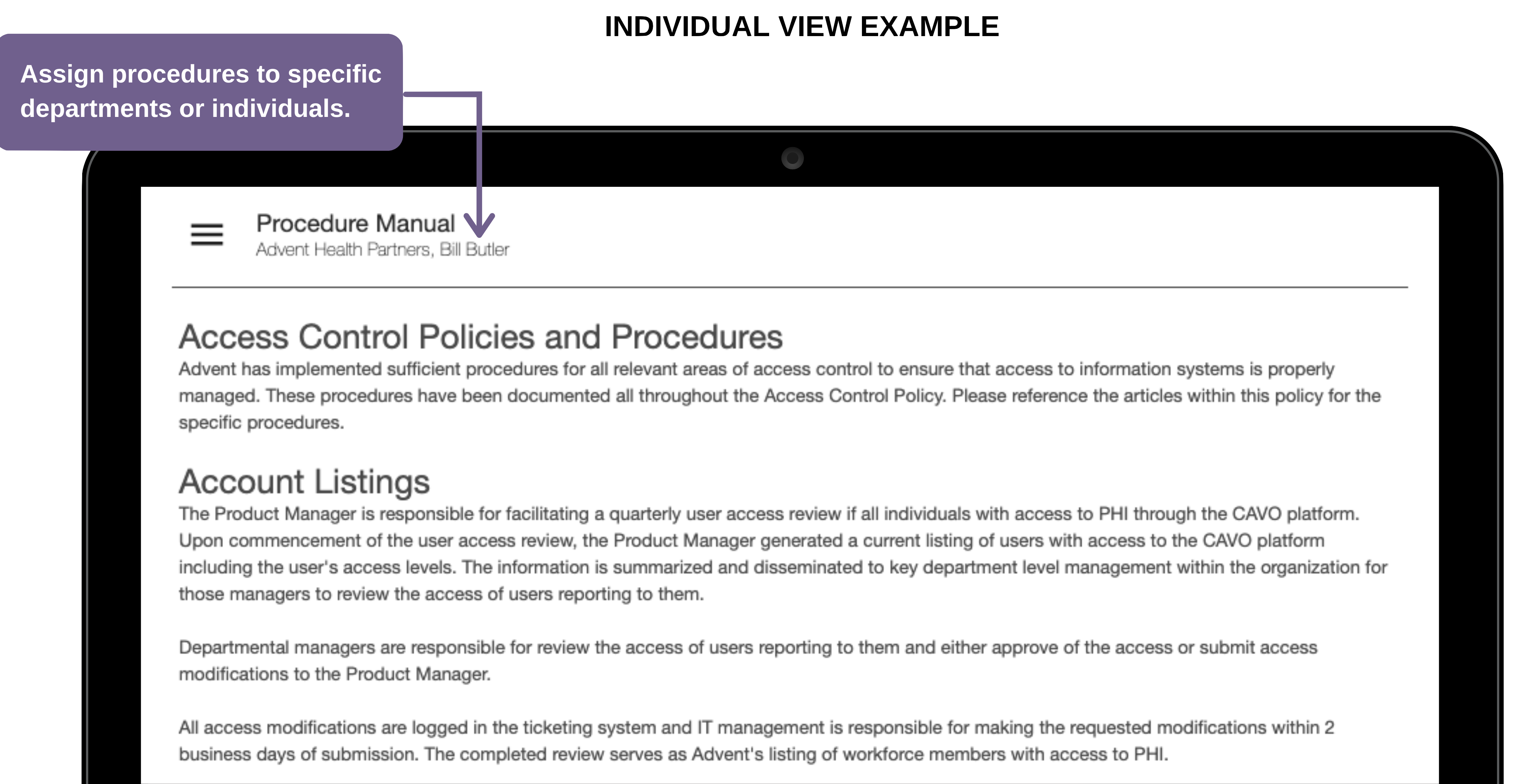 Our latest update gives managers the ability to assign procedures to specific departments or individuals. Imagine every employee having access to a tailored procedure manual from their mobile device instead of flipping through hundreds of pages of a generic procedure manual.
This new feature extends the usefulness of our built-in procedure writing platform by allowing managers to specify the groups and individuals responsible for those activities. The result is concise, accurate, and relevant procedures for your team.
This will help reduce confusion and improve an employee's onboarding experience. Employees who understand how to perform their jobs are happier and more productive!